What's Happening In Bulverde?
Not Sure What to Do This Weekend?
The Bulverde and Spring Branch areas are a unique place full of interesting people and events. Each week brings a multitude of activities to the area. Check our calendar for the latest events, shows, club meeting and more!
Don't Miss: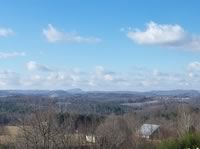 Featured
Bulverde Real Estate
Interested in buying or selling your home or property in the Bulverde/Spring Branch area? Check out our Real Estate section to get yours listed, browse through available properties, or to contact a local agent.